The Australian Department of Defence has taken $AU30m  ($23.7m) from a $AU37m ($24.2m) contingency fund to achieve the centralization of its data center capabilities, following issues deploying private cloud and migrating applications, which caused it to push back the project deadline. 
In 2014, when the project was launched, the DoD chose defense contractor Lockheed Martin – specifically, its former IT arm, Abacus Innovations, spun off last year and now part of Leidos – to consolidate the operations from its 280 data centers into 14 facilities – 11 in Australia and three abroad.
Back on track?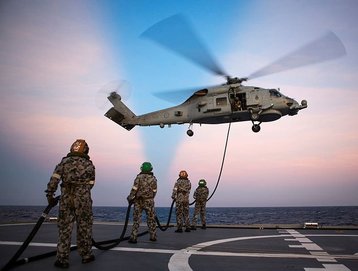 Built in 2015, the DoD's new private cloud was set up on Microsoft and Oracle infrastructures, but it was found to be difficult to deploy, and the DoD struggled to migrate its applications because there were so many of them (over 2,500), a large number of which were either mission-critical or incompatible with the new platform.
The initial contract binding Abacus and the DoD was worth AU$710m ($561.1m), but passed the AU$1bn ($790m) mark in June 2016 due to changes in contractual terms. Since September last year, the department has made around 18 contract alteration proposals.
Of the additional AU$30m, AU$22.7m ($17.9m) will be added to the purchase order the DoD has with contractor Abacus, AU$3m ($2.4m) of which it has already received. The remaining AU$7m ($5.5m) will be divided between labor costs (upwards of AU$4m, or $3.2m) and data center reparations (upwards of AU$2m, or $1.6m).
As well as financial contingencies, policies have been put in place to avoid what the DOD's Head of ICT operations has called "interdependencies" between the DoD and Leidos which caused organizational issues and led to delays. The new deadline to render fully operational centralized processing capabilities has been set to the fourth quarter of this year and is expected to be met.