The Australian government plans to spend AU$70 million (US$52.8m) to replace two supercomputers at the Pawsey Supercomputing Centre.
Both systems, Magnus and Galaxy, are close to the end of their operational lives.
Get your proposals in now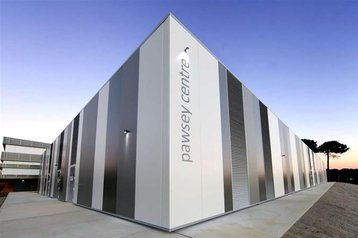 Magnus, a Cray XC40, is used in various scientific research initiatives, while Galaxy is dedicated to the operational requirements of the Australian Square Kilometre Array (SKA) pathfinder telescopes. 
The SKA is a large multi-radio telescope project with multiple sites located in Australia, New Zealand and South Africa; it aims to become the most sensitive radio instrument ever built.
With a budget now set aside for the two replacement systems, Pawsey staff will turn to Australia's researchers to identify their needs, to help guide the configuration of the supercomputers. The procurement process will commence immediately, with new infrastructure expected to be available from 2019.
"Today's announcement, together with last year's investment into the National Computational Infrastructure located in Canberra, will strengthen Australia's position in the global research environment and enable Australia to stay globally competitive," John Langoulant, the chair of the Pawsey Supercomputing Centre, said.
"This is a reflection of the government's understanding of the value that the Pawsey Supercomputing Centre delivers to the Australian scientific landscape by accelerating innovation and increasing opportunities for engagement between Australian researchers and their peers internationally."
In Australia's 2016 National Research Infrastructure Roadmap, published in 2017, the country's chief scientist, Dr Alan Finkel, wrote: "Australia currently has two Tier 1 HPC research facilities – National Computational Infrastructure (NCI) and the Pawsey Supercomputing Centre (Pawsey).
"While they have provided Australian researchers with substantial national capability up to this point, the facilities and their users have indicated that significant upgrades are required to meet future computation and data needs. Each facility has supporting physical infrastructure and expert staff that will need to be simultaneously maintained and developed."