The Australian government's will invest AU$70 million (US$53.6m) to replace the country's highest performance research supercomputer, Raijin.
The National Computer Infrastructure (NCI) at the Australian National University (ANU) said that it hopes the new high performance computing (HPC) system will be ranked in the top 25 internationally when it is commissioned in early 2019. Funding, provided through the Department of Education and Training, will be AU$69m (US$53m) in 2017-18 and AU$800,000 (US$613,000) in 2018-19.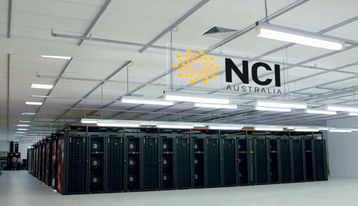 Power down under
"This announcement is very welcome. NCI plays a pivotal role in the national research landscape, and the supercomputer is the centerpiece of NCI's renowned and tightly integrated, high-performance computing and data environment," Chair of the NCI Board, Emeritus Professor Michael Barber, said.
"The NCI supercomputer is one of the most important pieces of research infrastructure in Australia. It is critical to the competitiveness of Australian research and development in every field of scientific and technological endeavor, spanning the national science and research priorities."
ANU Vice-Chancellor Professor Brian Schmidt added: "The new NCI supercomputer will be a valuable tool for Australian researchers and industry, and will be central to scientific developments in medical research, climate and weather, engineering and all fields that require analysis of so-called big data, including, of course, astronomy." 
In Australia's 2016 National Research Infrastructure Roadmap, published in 2017, the country's chief scientist, Dr Alan Finkel, wrote: "Australia currently has two Tier 1 HPC research facilities – National Computational Infrastructure (NCI) and the Pawsey Supercomputing Centre (Pawsey).
"While they have provided Australian researchers with substantial national capability up to this point, the facilities and their users have indicated that significant upgrades are required to meet future computation and data needs. Each facility has supporting physical infrastructure and expert staff that will need to be simultaneously maintained and developed."
Today, Finkel commented on the news that funds would be put towards a new NCI supercomputer: "Throughout our consultations to develop the 2016 National Research Infrastructure Roadmap the critical importance of Australia's two high performance computers was manifestly clear. Our scientific community will be overwhelmingly delighted by the Australian Government's decision today to support the modernization of the NCI computer hosted at ANU."
Researchers in 35 universities, five national science agencies, three medical research institutes, and industry will have access to the new supercomputer, with the existing Raijin system said to be "rapidly nearing the end of its service life."
Raijin is a 1.67 petaflop hybrid Fujitsu Primergy and Lenovo NeXtScale HPC system, named after the Shinto God of thunder, lightning and storms.