Indian investment firm Aurum Equity Partners is planning a new fund to invest in data centers and other infrastructure.
The recently-formed digital infrastructure real estate investor last week announced the launch of its $250 million global private equity fund plan, to close Q1 2024.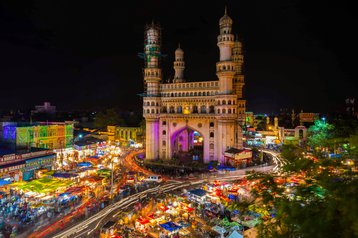 Aurum has allocated $50 million to Hyderabad in Telangana for the 'development of cutting-edge data centers.' Details of the investment weren't provided.
Venkat Bussa, founder and CEO of Aurum, said: "As technologies such as AI, IoT, Machine Learning, big data, blockchain, and cloud computing go mainstream, data center developers are reimagining their offerings with a focus on Edge computing. This enables efficient and secure data processing closer to end users. Aurum Equity Partners is uniquely positioned to capitalize on emerging opportunities and generate value for our investors, shareholders, and partners."
The company said the new global fund will expand its investments in the United States, MENA, and India.
Founded last year, Aurum's Bussa was previously a partner at VU Venture Partners and VU Capital Partners.
The company's sister firm, Aurum Venture Partners has committed $5 million to support tech startups in Telangana. Aurum Venture Partners closed a $50 million fund in Q1 2023.