Telecoms giant AT&T plans to sell 31 data centers to Brookfield Infrastructure Partners, an operator and owner of infrastructure assets around the world.
The $1.1 billion deal will see Brookfield take over 18 data centers in the US and 13 across the globe, creating a new wholly-owned company to operate the facilities. AT&T will continue to use the facilities to deliver its services.
Debt reduction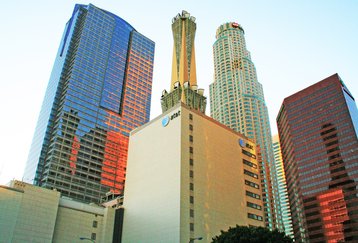 Brookfield owns, manages and operates infrastructure in the utilities, transportation, energy, communications, and sustainable resources sectors, including electrical transmission systems, freight trains, gas pipelines, mobile towers and agriculture operations infrastructure.
Its parent company, Brookfield Asset Management manages a $285bn portfolio of real estate, renewable power and private equity - as well as infrastructure – assets.
Should the deal be approved - which is expected to happen within six to eight months - Brookfield will appoint Tim Caulfield as CEO of the data center business. Caulfield is currently the CEO of Antara Group, an IT management consultancy focused on Infrastructure-as-a-Service.
The two companies will work under a joint marketing agreement to sell and resell AT&T services, including AT&T NetBond for Cloud, AT&T FlexWareSM and AT&T's cloud and data center consulting.
AT&T plans to use the $1.1 billion to pay down debt - with its purchases of DirecTV and Time Warner leaving it with more than $180bn in the red. "The only way to describe the size of the debt is 'terrifying'," Craig Moffett, a partner at research advisory firm MoffettNathanson, told International Financing Review.
"We have never seen anything of this scale before. If AT&T were a rapidly growing company, the debt would raise some eyebrows; but it isn't growing – profit and revenues are shrinking. I don't know why the market isn't more concerned."
The great telco sell-off
The sale, which was originally rumored in February, follows in the footsteps of several telecommunications companies, who, after decades of trying to compete with increasingly powerful colocation and cloud service providers, have chosen to sell their no longer profitable data center assets and have instead invested more capital in their media divisions.
In 2016, Verizon sold its data centers to Equinix for $3.6 billion, and launched Oath, which bundled together its most recent acquisitions (Yahoo's Internet business, AOL) with various other subsidiaries to form a new media division.
The move that was soon followed by CenturyLink, which sold 57 data centers for $2.3bn to a consortium that became Cyxtera.
And, as early as 2015, Arkansas telco Windstream sold its data center arm to TierPoint for $575m, comprised of 14 facilities totaling 179,000 sq ft (17,000 sq m).
It is also worth noting that it isn't the first time AT&T has toyed with the idea of selling its data center assets: the company also considered a sale back in early 2015, with help from Citigroup, but eventually settled on selling its hosting business to IBM.
AT&T has taken steps to decrease its reliance on its own infrastructure. In 2016, it announced a multi-year "strategic relationship" with Amazon Web Services to link business customers to AWS over NetBond, its high-speed secure virtual private network (later followed by other providers, including Google), and said that it would run its applications on IBM's cloud.