As it prepares for the emergence of 5G wireless networks and a new generation of compute-hungry applications (VR, AR, AI, autonomous vehicles), AT&T is planning to build data centers at the edge of the network – which, contrary to intuition, generally stretches across urban, highly populated areas.
The company will use former central offices, cell towers and telephone exchanges, which are conveniently distributed and connected both to data centers and other network nodes, and equip them with servers and switches on which software will be deployed.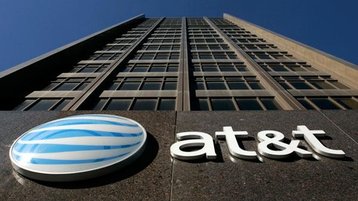 SDN and edge, sitting in a tree
Eventually, AT&T wants to virtualize its entire network, having set itself the goal of achieving 75 percent software defined networking (SDN) and network functions virtualization (NFV) adoption by 2020, the same year 5G is expected to be rolled out in Asia. 
AT&T is a member of the Open Compute Project, the organization founded by Facebook promoting open source data center hardware, and is a founding member of the OCP Telco project, specialized in adopting such hardware for the needs of telecommunications providers. Other members include Equinix, Nokia and B.Yond, a Nexius-owned company. 
Seizing on the suitability of telco infrastructure for edge deployments, VaporIO, whose cylindrically shaped rack enclosures were purposely engineered to suit edge requirements, recently launched a range of 'vapor chambers' specific to telcos.
These were designed to be placed at the bottom of cell towers - thus built to withstand rough weather conditions, earthquakes and electromagnetic radiation - and can incorporate NFV servers, allowing for remote monitoring and workload control.