AT&T's machinations in Loudoun County have come to an end. Earlier this year, the company applied for permission to expand its Short Hill Mountain facility, publishing specifications that caused many to believe that the project was a data center in disguise - despite repeated claims to the contrary.
With the area now the focus of increased scrutiny, and following complaints from local residents and politicians, the telecoms giant has suspended its plans for the 160,000 sq ft facility that would have required 2 million gallons of water annually, and which AT&T described as a "utility substation."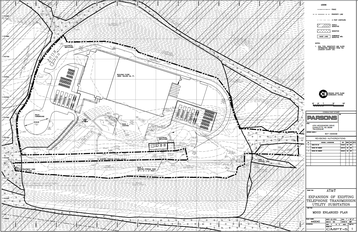 Center of controversy
"I am writing to inform you that we have decided to suspend our plans to construct the proposed building as part of our telephone transmission utility substation on Short Hill Mountain," AT&T's principal technical architect Scott Rushin wrote to the director of Loudoun County Department of Planning and Zoning, Ricky Barker.
Rushin added: "We do not come to this decision easily. The facility is a vital part of our global telecommunications network… And, contrary to speculation, the site is not a data center and our planned upgrade would not have converted it into one."
He insisted that "The upgrades would have provided Loudoun County businesses and residents additional opportunities to receive a variety of services such as Wi-Fi, entertainment, high speed Internet and, eventually, enhanced wireless broadband services."
However, a report by the Loundon County Communications Commission suggests that the site would have had no benefit for the residents.
After conducting an evaluation, which AT&T declined to assist with, the commission said that "no evidence was found of AT&T planning or requesting a cable video or wired Internet access distribution network or wire center from the facility to residents or businesses generally in the County, as this would require substantial distribution rights-of-way, easements, pole attachments, and/or underground conduit and associated permit requests and network distribution infrastructure."
"The Communications Commission therefore concluded there was no evidence the facility would serve County residents or businesses generally for either wired, wireless/cellular, cable or broadband Internet access."
Locals will likely still be kept in the dark about the true nature of the facility, with Loudoun Times-Mirror discovering that AT&T has invoked a confidentiality clause about the project, known internally as "Project Aurelia." Visitors to the location reportedly also require a background check.
"This is and has been a government site up there since 1963," Supervisor Geary Higgins (R-Catoctin) told the Times-Mirror.