American network operator AT&T now allows its business customers to connect directly to Google Cloud Platform, having joined the company's Partner Interconnect program.
Whether via Google's recently established Partner Interconnect ecosystem, or using Cloud VPN or Dedicated Interconnect, AT&T customers will be able to connect to Google's cloud - whatever their geographic location.
The cast net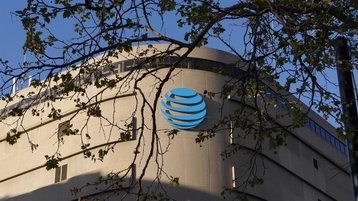 Using AT&T's NetBond for Cloud service will enable customers to transfer workloads across cloud environments independently from the public Internet. As a bonus, they will gain access to Google's G Suite tools, like Gmail and Docs.
Google launched the Partner Interconnect program in April this year, relying on partnerships to gain access to existing third-party network infrastructure.
Initial partners include colocation giants Equinix and Digital Realty, smaller providers such as Colt, Cologix, KDDI and Megaport, as well as network carriers - BT, CenturyLink, NTT, Orange, SoftBank, Verizon, and now also AT&T.
Roman Pacewicz, chief product officer for AT&T Business, said the deal would allow customers to "streamline productivity in a simple, efficient way."
Paul Ferrand, global customer operations president at Google Cloud, added that the "alliance allows businesses to seamlessly communicate and collaborate from virtually anywhere and connect their networks to our highly-scalable and reliable infrastructure."