Frontier Communications has confirmed it has penned a deal with AT&T that will see the US carrier deploy its wireless infrastructure in Frontier central offices.
The agreement will enable AT&T to add fiber connectivity to its wireless infrastructure in areas where the company doesn't currently own fiber.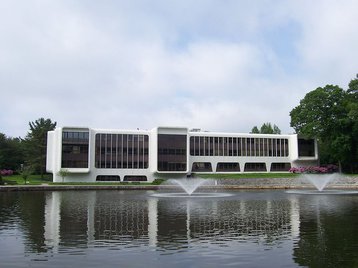 According to telecommunications firm Frontier, AT&T has become the first company to rent space at the company's offices, and will utilize Frontier's fiber-optic network to connect with its cell towers that are in Frontier's network.
The deal is an extension to a previous deal signed in 2021 between the two parties to expand each of their customer bases beyond their initial footprints.
"Fiber is central to our wireless strategy and to our overall connectivity approach," said Cheryl Choy, Senior Vice President, network planning & engineering, AT&T. "This expanded collaboration with Frontier is a win for both companies, as they can fully utilize their fiber infrastructure, and we can continue to ensure our wireless services are powered by the unparalleled capacity of fiber optic networks."
Connecticut-based Frontier has primarily served rural and underserved areas of the US with its telecom offerings, operating across 25 US states.
AT&T provides mobile and broadband services to more than 100 million US customers, while the operator claims its '100 percent Fiber' offering has the ability to serve more than 19 million customer locations.