Atos is to build a new supercomputer for the Galician Supercomputing Center (CESGA).
The French IT firm has been selected by the HPC center in northwest Spain to design, deliver and install a new supercomputing system, named Finisterrae III.
The new system will be based on Atos' BullSequana X architecture and reportedly multiply the current capacities of the center by twelve. The contract also includes a 30-qubit Atos Quantum Learning Machine (Atos QLM30).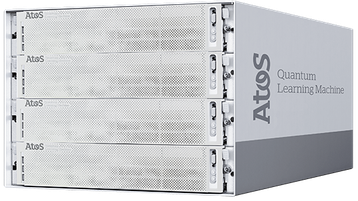 "We are proud to provide CESGA with this new supercomputing system designed with the latest technologies which is also a reliable and high-performance tool that contributes to the advancement of science and technology," said Agnès Boudot, SVP, head of HPC & Quantum at Atos. "With this new contract Atos confirms its expertise in delivering high-performance computing solutions, opening computing new horizons to the constantly demanding needs of our customers."
The four petaflops system will have 354 computing nodes equipped with Intel Xeon Ice Lake 8352Y processors of 32 cores at 2.2GHz. It will also feature 144 GPU accelerators: Nvidia A100 and Nvidia T4 GPU.
The new system will be used by academic and industry researchers to research nanotechnology, new materials and industrial processes, health and life sciences, and ocean sciences. It will also promote the use of HPC and Big Data in SMEs.
The new system was funded through an agreement between the Ministry of Science and Innovation and the Fundación Centro Tecnológico de Supercomputación de Galicia with help from the European Regional Development Fund.
The 213 teraflops Bull Atos FinisTerrae-II was installed in 2015 and put into production in 2016. The first iteration of FinisTerrae series was installed in 2007 and reached the 100th position in the Top500 list.