Atos is building a new supercomputer for the Max Planck Society, a German science and technology research organization.
The final configuration, anticipated to cost €20m ($21.5m), should give the Max Planck Society three times more computational power than is currently provided by its 'Cobra' system. Cobra has a peak performance of 11.4 petaflops double precision and an additional 2.64 petaflops peak single precision.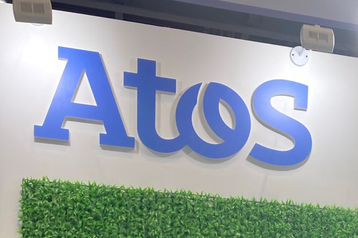 The supercomputer will be hosted at the Max Planck Computing and Data Facility (MPCDF) in Garching near Munich but will be available for use by several of the Max Planck Society institutes. It is currently expected to be fully deployed in the first half of 2024, with the CPU nodes delivered first in Q3 of 2023.
Currently unnamed, the new high-performance computer (HPC) will feature 4th generation AMD Epyc processors and, in a European Atos-based system-first, the upcoming AMD Instinct M1300A accelerator. The system will have 10 BullSequana XH3000 racks with a total of 768 processor nodes and 192 accelerator nodes, as well as an IBM SpectrumScale storage solution.
"We are very proud to have been awarded this contract and to have been trusted with our extensive HPC expertise," said Emmanuel Le Roux, group senior vice-president and global head of HPC, AI & Quantum at Atos
"We are convinced that the combination of our newly developed, powerful, and energy-efficient BullSequana XH3000 system with the high-performance AMD Instinct MI300A processors will provide the Max Planck Society with a future-proof system and the computing power required to further continue its ground-breaking research."
The supercomputer will use a fan-free cooling solution. It will be cooled using Direct Liquid Cooling which, along with 'silicon architecture innovations' from AMD, is expected to bring the PUE down to 1.05.
"The computing power required by scientific research is ever increasing and we see an unabated need for high-performance computing capacity," said Professor Erwin Laure, director of the Max Planck Computing and Data Facility. "We want to provide the best possible support to our researchers in their work and have therefore decided to modernize our high-performance computing complex. With Atos and AMD, we have the right partners for this. The new solution will certainly meet our demands and once again advance science in leaps and bounds."
Founded in 1911 as the Kaiser Wilhelm Society, the MPCDF currently houses the Cobra system as well as Raven. Initially a 516-node system using Xeon Cascade processors launched in 2020 and offering 3.5 peak petaflops (FP64), Raven was upgraded in 2021 to comprise 1592 compute nodes Intel Xeon IceLake processors for a peak performance of 8.8 petaflops (FP64). The system also includes 192 GPU nodes each with 4 Nvidia A100 GPUs, offering a peak of 16 petaflops (FP64).  
Atos had an up-and-down 2022 and start of 2023. The company saw its €120 million ($124.5m) 174 petaflops Leonardo supercomputer inaugurated in Italy, battled in a significant lawsuit with the UK Met Office, and dealt with shares dropping 27 percent after the company announced it was considering a two-way split of operations resulting in the exit of the CEO and CFO.
In January, the UK government announced that it was buying an Atos quantum simulator for its Research & Innovation department, valued at £385,000 ($470,000). This was shortly followed by the announcement that the UK Pension-service 'Nest' had decided to end its 18-year £1.5bn ($1.8bn) contract with Atos 16 years early.