Proptivity, a multi-operator network provider, has selected Reykjavik-based atNorth as its data center provider for its Swedish network.
Proptivity's IT infrastructure will be hosted in atNorth's Kista facility in Stockholm. The Kista facility was launched in March of this year and its first data hall has a capacity of 1.5MW. Once fully built out, the entire facility will span a total of 6,400 sqm (68,900 sqm) with more than 11MW of capacity.
The pan-nordic colocation provider will enable Proptivity to deliver its indoor 5G network in Sweden.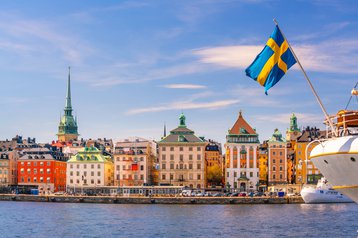 All operators in the Swedish market are connected to the same network in order to ensure that all mobile users have the same access to indoor 5G services, a concept which Proptivity refers to as 'Gigabit 5G'
With 80 percent of mobile traffic consumed indoors, having dedicated indoor networks is essential in order to reduce latency and increase capacity. Currently, the majority of mobile base stations are located outside of buildings.
Mikael Lundman, Proptivity CEO said: ​"Owners of commercial real estate want to be able to deliver the best possible digital infrastructure and 5G is considered a critical part of this. Gigabit 5G capabilities in the building will enable a digital innovation platform that will offer opportunities like energy optimization, security, and workplace efficiency for the building facilities and tenants."
According to Lundman, a big driver for Proptivity to choose atNorth was the latter's dedication to sustainability, including its initiatives to contribute waste heat to Stockholm residents and using the natural northern hemisphere air to cool the IT in the facility.
Duke Aschan, Sales Director of atNorth Sweden added: ​"Property owners and tenants need secure and fast connectivity indoors, especially with data consumption growing at an explosive rate. Proptivity not only enable a best-in-class telco-grade service that delivers Gigabit performance, low latency, high reliability, and security but the company is forging a path to a more sustainable future for mobile indoor networks.
"Sustainable IT is at the heart of our business, and we are very excited to support Proptivity to provide high-performance coverage with a secure, always-on connection. Environmental sustainability begins at the base, and Proptivity capitalizes on our high-performance, energy efficiency, and sustainable colocation infrastructure."
atNorth was formed as Advania in 2012 from three components: Skyrr, a public sector IT specialist in Iceland; Kerfi, a Swedish outfit with roots in a Nokia spinoff called Datapoint, and Hands from Norway. Swiss investment manager Partners Group acquired the company in December 2021.
In Iceland, the company has data centers in Keflavík and just outside Reykjavík in Hafnarfjörðu, and recently announced plans for a third campus in Akureyri.
In a recent interview, CEO Kristinsson said that atNorth is planning a large-scale data center campus in northern Europe that could reach up to 50MW, but has yet to settle on a location.