Private equity firm Astra Capital Management has acquired a majority interest in Edge data center operator DartPoints.
The colocation company primarily targets markets beyond typical Tier I locations, with 500kW modules. The company said that it planned to use the investment to expand across North America, building on its Edge strategy that dates back to its formation in 2012.
As part of the deal, telecoms exec Scott Willis has been named DartPoints' president & CEO, effective immediately. Transaction details were not disclosed.
Building the Edge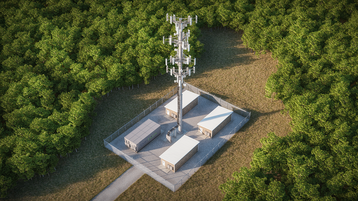 "On behalf of the DartPoints team, I am happy to welcome Astra and Scott Willis," Hugh Carspecken, DartPoints founder and chief strategy officer, said.
"Astra's expertise, capital and global network combined with Scott's leadership and vision will fuel our growth and help us meet the increasing need for Edge colocation data centers."
Willis was previously CEO of Zinwave, and before that held various executive-level roles at companies including Ericsson, Nokia, BellSouth, Sprint, and Keybridge.
"I am thrilled to partner with Astra and join the DartPoints team," he said. "The growth of locally consumed and generated content, the shift in use of cloud computing, and the increase in application performance requirements have exposed inefficiencies in our network infrastructure. DartPoints is well-positioned to support the growth in Edge colocation data centers across North America as digital businesses seek to move closer to their users."
As part of the executive shuffle, Brian Kirschbaum (Astra Partner), Kevin Beebe (Astra co-founder and partner,) and Scott Bergs (former CEO of Neutral Path Communications and COO of Midwest Wireless) will join the board of DartPoints.