ASML has provided an update of the damage to its factory in Berlin, Germany, after it suffered a fire last week.
The Dutch semiconductor component company is the world's largest supplier of photolithography systems; the machines used to manufacture integrated circuits. The company said this week both its Deep Ultra Violet (DUV) and Extreme ultraviolet lithography (EUV) lines were affected. But where the DUV systems have been able to resume, the EUV system remains offline.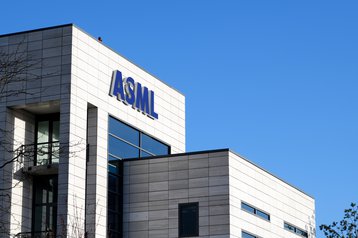 ASML has conducted a preliminary assessment of the incident: it said the fire had occured in one production building on the site in Berlin and the smoke partly impacted an adjacent building.
"We have been able to resume production in parts of these buildings already. The other buildings on the site have not been affected and are fully operational," the company said in an update.
While the impact assessment of the damage is ongoing, ASML said there was some disruption regarding components for DUV components but production has restarted and should not affect planned output.
The company noted, however, the fire did affect part of the production area of the wafer clamp for its EUV systems.
"We are still in the process of completing the recovery plan for this production area and determining how to minimize any potential impact for our EUV customers, both in our output plan and in our field service."
ASML will present its Q4 and full-year 2021 results on January 19, where it expects to provide a further update on the incident
The Berlin facility – acquired in 2020 after ASML bought Berliner Glas – manufactures components for ASML's lithography systems, including wafer tables and clamps, reticle chucks, and mirror blocks. Details on the incident are scarce but the Berlin fire department said an automatic cleaning system had caught fire across an area of 200 sqm on the second floor of a three-story "industrial" building in Waldkraiburger Strasse in Berlin's Britz district in the Neukölln area.