Ashburn Virginia has a new network, providing dark fiber and conduit services to the owners and operators in what has become the largest hub of data centers in the US.
USA Fiber has completed the 7.2 mil Ashburn Ring conduit system, in the heart of the Ashburn data center community, a multi-conduit system which will serve customers and providers with dark fiber, as well as carrying USA Fiber's own Ashburn Express cable system, which is under construction, and will link Ashburn to Baltimore.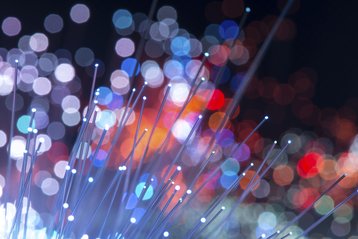 Conduit tales
The system was built in a total of 138 days, of which only 75 days were active with construction - the other 63 being ruled out by weekends, holidays and weather. 
"Ashburn was a showcase project for USA Fiber," said Judd Carothers, COO & co-founder. The job involved navigating some of the most congested rights of way in the world, "Sventy-five days of construction from start to finish with a zero defect and zero safety incidents is the work that we have come to expect from our team," added Carothers.  
USA Fiber builds privately-owned outside plant fiber in large metropolitan areas as well as handling conduit river crossings, highway or rail road builds and other network builds.
Northern Virginia, centering around the major fiber node at Ashburn, is now the largest data center market in the US, according to a recent report from 451 Research and real estate company Jones Lang LaSalle (JLL). The area makes up 20 percent of the US data center market