Minnesota-based telecoms provider Arvig has snapped up Alexandria's municipal fiber network from ALP Utilities.
The company confirmed it finalized an agreement to acquire the network which serves 130 businesses across the city, located in Douglas County, Minnesota.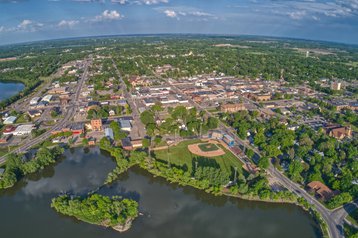 The network has been acquired from community-owned municipal utility provider ALP, which provides services to people in Alexandria.
According to Arvig, the deal was finalized on January 18, 2023, although financial details were not disclosed.
The deal sees Arvig taking ownership and management of the network, which boasts 77 route miles of fiber across the city, plus an additional 13 miles of conduit.
All of the network's existing business customers will be retained by Arvig, enabling Arvig to expand its presence in the Alexandria area and Douglas County.
"Fiber is at the core of everything we do," said David Arvig, vice president and chief operating officer at Arvig. "This purchase aligns perfectly with our strategic priorities to grow our presence in the Alexandria area and it positions us to provide the same high-quality fiber services to both business and residential customers."
Tracing its roots back to 1889, water and electricity provider ALP paired with Runestone Electric Association to build the Alexandria communication network in the late 1990s, kicking off with dial-up service before expanding into fiber for local businesses.