Italian hosting, cloud and Internet service provider Aruba has launched its eighth European data center location in Warsaw, Poland.
It will be used to deliver cloud services and is located within Warsaw-2, a carrier-neutral colocation facility run by Atman, Poland's largest data center operator.
"The Polish market is very important to Aruba Group, because of both its growing strength of the Polish economy as well as its strategic locations for possible further expansion into the neighboring markets," said Marcin Zmaczyński, country manager for CEE at Aruba Cloud.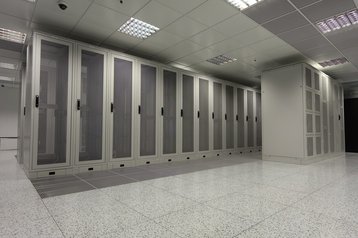 New horizons
Aruba has called its new data center "a foothold for expansion into other markets in Central and Eastern Europe" – the company is especially interested in Ukraine, a country which is rapidly adopting cloud services.
Wasrsaw-2 one of the largest carrier-neutral colocation facilities in Poland, offering 3,700 square meters of technical space and 16MW of power capacity.
Aruba will equip the space with the latest Dell servers, Intel Xeon E5 and SSD storage. The company notes that, unlike some of its competitors, it doesn't run more than two virtual hosts on a single processor, resulting in higher performance and improved stability.
"The opening of the center in Warsaw, the business capital of the CEE region, gives us the opportunity to reach more customers in Poland and expand to the East," Zmaczyński said.
"While our growth in the region is fueled by the popularity of VPS, we see the potential to offer public and private cloud to large organizations in the coming years. As the new data center in Poland will attract new customers, we're also planning to expand our local sales and technical support team to support our customers."
Earlier this month, Aruba officially opened the first phase of what could become Italy's largest data center campus.