Arm plans to price its initial public offering (IPO) at between $47 and $51 a share, in a listing that could raise up to $4.9 billion for owner SoftBank.
The IPO would value the chip designer at up to $52bn - above the $32bn SoftBank paid for the business in 2016, but below the $64bn it had previously suggested it would list the company for. SoftBank will continue to own 90.6 percent of the company following the IPO.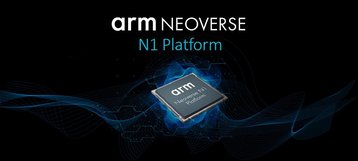 The lowered valuation comes as fund managers and analysts pointed to flat revenues, a 50 percent drop in profits in its most recent quarter, and the lack of clarity over how big a player the business will prove in data center and AI markets.
However, cornerstone investors including Apple, Google, Nvidia, Samsung, Intel, TSMC, AMD, MediaTek, Cadence, and Synopsys plan to purchase up to $735m worth of shares at IPO price.
Rather than selling its own processors, Arm licenses its Instruction Set Architecture (ISA) to others, including many of the mooted cornerstone investors. This has helped the chip designs become the most widely used ISA in the world by a comfortable margin, with the company claiming 250 billion chips sold as of the end of last year.