American networking hardware manufacturer Arista is set to pay $400 million to its competitor Cisco in order to settle an intellectual property dispute that's been dragging on for four years.
Arista will also have to make some adjustments to its products.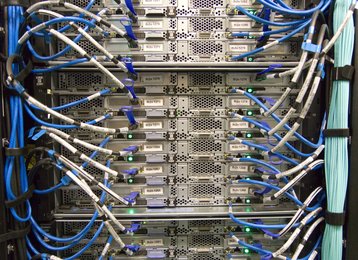 Uneasy truce
Cisco sued Arista in 2014, alleging that the company infringed on intellectual property in its software, namely the commands used for network equipment configuration.
In response, Arista said it believed the tools in question were an industry standard, widely used by a number of networking companies. Arista then brought an anti-trust lawsuit against Cisco, claiming its competitor was locking rivals into proprietary tools.
"Cisco and Arista have come to an agreement which resolves existing litigation and demonstrates their commitment to the principles of IP protection," said the joint statement from the two companies.
"They have agreed that, with limited exceptions, no new litigation will be brought over patents or copyrights related to existing products, for five years. In addition, for three years, they will use an arbitration process to address any patent issues regarding new products."
"As part of this agreement, Arista will be making a $400 million payment to Cisco, is committed to maintaining the product modifications it made as a result of previous rulings, and will be making limited changes to further differentiate its user interfaces from Cisco's."