HP is offering a reference architecture for converged systems, with SDN switch vendor Arista Networks.
The deal will combine HP's BladeSystem servers with its 3Par storage, and Arista's switches, programmable units running a Linux-based operating system called EOS. The whole thing is managed by HP's OneView management platform. This HP Converged Architecture with Arista is a calculated move against Cisco's converged systems effort, as Arista is currently the biggest thorn in Cisco's flesh inside the data center - and was founded by former Cisco networking star Jayshree Ullal (below).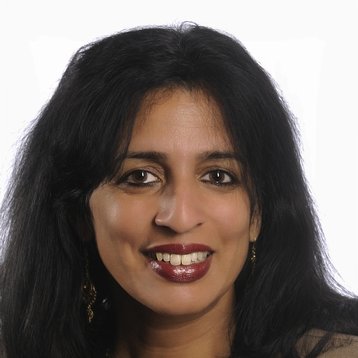 Cloud in a box
The deal produces a cloud-in-a-rack system, of which HP has several already, but this one required HP to accept that not everyone is going to use its own data center switches: "HP recognizes that customers have made technology investments and adopted Arista EOS switches for some of their most pressing workloads," said Paul Miller, vice president of marketing for converged data center products at HP.
"The high bandwidth, low-latency of that [Arista] switch really makes it ideal for many use cases, such as private, public and hybrid cloud applications. Combined with HP BladeSystem, HP can now have a complete integrated system that helps customers meet their needs for government, financial services, as well as media and entertainment," said Miller. 
The systems are verifiable, and include a lot of options including all-flash 3Par storage. "The joint reference architectures from HP and Arista will deliver a dramatically simplified path to convergence and cloud-efficiency for our joint customers," said Ed Chapman, vice president of business development at Arista.
Arista's products include management software (VMtracer) for VMware and also include native integration of OpenStack. 
Other announcements at HP Discover in Las Vegas include improvements to OneView 2.0, which increases its ability to automate management of cloud hardware and software.
OneView now has proactive monitoring for SANs to identify and resolve potential SAN issues before they impact the business. This includes the StoreServe flash products and FCoE, and picks up zoning errors, broken paths and orphaned volumes across the SAN. It also includes a tool to view virtualization performance. 
HP also launched other workload optimized reference architectures for Microsoft Exchange, SharePoint and Lync, as well as an upgrade to its Helion OpenStack cloud platform, which moves to OpenStack 1.1 and supports more hardware.