Networking firm Arrcus has secured $50 million in funding during the company's latest financial funding round.
The company has been supported by Prosperity7 Ventures, with the investment firm leading the way during the Series D equity round.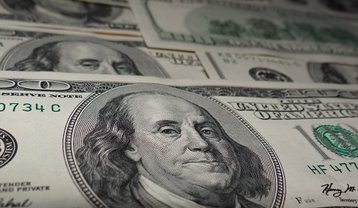 According to Arrcus, this fresh round of capital will expand its focus on its continued drive into 5G, data center, and multi-cloud networking markets.
The firm was founded in 2016 and positions itself as a hyperscale networking software company. Based in San Jose, California, some of its partners include Amazon Web Services, Equinix, Edgecore networks, and CoreSite. The company has raised more than $120 million in total, according to CrunchBase data.
"Leading global customers are making the shift to Arrcus' disruptively innovative ACE platform for data center switching, 5G carrier routing, and multi-cloud networking. As we continue gaining market momentum, we are pleased to welcome Prosperity7 as our new lead investor," said Shekar Ayyar, CEO and chairman at Arrcus.
"With its extensive global reach, Prosperity7 is a great investor and partner for us in its ability to support us in our rapid growth and future investment requirements."
Prosperity7 was joined by a number of other investors, including Clear Ventures, General Catalyst, Liberty Global, and Lightspeed, plus Silicon Valley Bank, which provided credit facilities. Previous investors include SoftBank and Samsung NEXT.
Arrcus notes that upon completion of this financing round, its valuation is expected to nearly double, but did not give a specific valuation. Funds will also be used to drive engineering and R&D at the company.