A High Court bid has been launched to stop the construction of Apple's proposed €850 million new data center in Athenry, Galway.
The facility previously overcame public concerns and fears that ranged from environmental issues to energy usage, gaining approval from An Bord Pleanála (The Planning Board) in August. It was thought that construction would soon start on the first of a potential eight 25,000 square meter facilities, but a new challenge brought by two locals could derail the process at the last minute.
Court blocked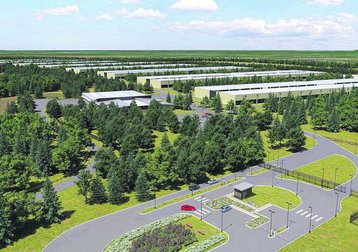 Local residents Allan Daly and Sinéad Fitzpatrick launched an ex-parte (one side only) application for a judicial review on the decision by An Bord Pleanála - itself a review of an earlier decision by Galway Council to approve the build.
The High Court has granted leave for a full hearing on the application, with the first decision due on 8 November. It has yet to be decided whether the decision will proceed to a full judicial review, something which could delay the Galway data center by another 18 months, The Irish Times reports.
The publication also report that Apple is believed to have expressed serious concerns about the High Court bid, and has shared those worries with State enterprise officials.
Daly and Fitzpatrick raised issues over power consumption, greenhouse gas releases, the size of the site and claimed that "the development is not of strategic importance and is not supported by regional policy."
They also believe that Apple had "overstated" the number of jobs the site would create and that the data center could be moved to an alternative site in Co Wicklow.
While it is unknown how the High Court will rule, it is important to note that the body has a history of overturning An Bord Pleanála decisions. Just this June, the court overturned An Bord Pleanála's decision to allow the construction of four wind turbines in Co Clare.
At the time, Justice Max Barrett said: "Proper planning was never intended to be, nor can it be allowed to become, a perk reserved for the few who can afford expert lawyers, with something less than best being the lot of the many who cannot."