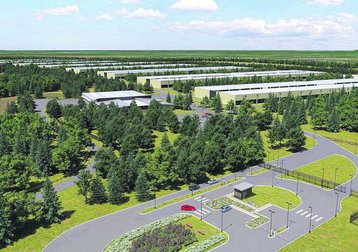 Additional information
Apple plans to build a single story data center measuring more than 263,000 sq ft (24,000 sq m), on a 500-acre forest site in Derrydonnell, Athenry. After some local opposition, the Council asked for more information from Apple, and applied certain conditions to the building process. 
Apple will have to limit the times when construction takes place, and the number of vehicles on the roads during construction, as well as hiring a licensed archaeologist to check the site over. 
Apple must pay Galway County Council €16,500 ($18,500) for new roadsigns and markings.
The site will employ 150 people when it is up and running (initial reports suggested 300) and use 20MW of power, which will be offset by Apple investing in renewable energy. 
If all goes well, there's room for seven more data centers on the site, Apple says - but each one will require separate planning permission. 
During the planning process, Apple rebuffed a request from local Senator Fidelma Healy Eames, that it should reuse the waste heat from the site to warm an Olympic-sized public swimming pool, according to reports. Apple has no public plans to reuse the waste heat from the site.
The other new site, at Viborg in Denmark is being built next door to one of Denmark's largest electrical substations, and will capture waste heat and feed it into a district heating system to help warm local homes.