It was meant to open this year. Instead, Apple's proposed Irish data center in Galway, Athenry has yet to leave the drawing board, beset by multiples delays in the planning process.
Apple's patience might be wearing thin, with the company reportedly warning Irish authorities that further delays could put the project at risk, leading it to scale back its ambitions or abandon the massive data center entirely.
A delay a day keeps the Apple away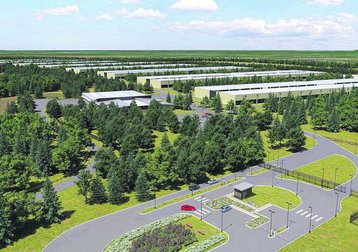 Two people familiar with the matter told Bloomberg that Apple has told Irish representatives that continuing delays would jeopardize the $950 million (€850m) project, which was announced at the same time as a Danish facility that opens later this year. Apple has since revealed plans for a second data center in Denmark.
The application to build one 263,000 sq ft (24,000 sq m) data center (potentially followed by seven more) on a 500-acre forest site in Derrydonnell has been hit by several delays, most recently caused by a challenge against its planning approval.
After suffering from a shortage of judges, and following he Irish High Court's summer break, a decision is set to be made on October 12 - with the company facing the possibility that the project could be reverted back to the planning stage, or even canceled outright (although this is seen as less likely). 
Apple is also reportedly worried that its plans to power the facility using the grid, offset by renewable Power Purchase Agreements, could be contested as well, causing yet more delays.
Depending on how things proceed, Apple could either quietly shelve the project, or go forward with a scaled down vision, one of the people told Bloomberg.