Athenry in Ireland and Viborg in Denmark have been chosen as the sites for Apple's latest data centers in Europe.
The company will spend around €1.7 billion to build out the infrastructure that will support the growth of cloud-based services exclusive to Apple devices – for example iTunes, iOS App Store and Siri. Both facilities will be powered exclusively by renewable energy.
"We are grateful for Apple's continued success in Europe and proud that our investment supports communities across the continent," said CEO Tim Cook. "This significant new investment represents Apple's biggest project in Europe to date. We're thrilled to be expanding our operations, creating hundreds of local jobs and introducing some of our most advanced green building designs yet."
Green Apple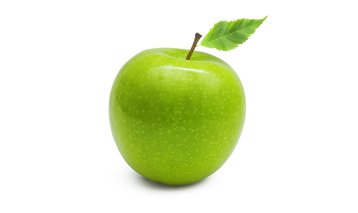 Apple might be based in Cupertino, but its impact stretches much further – the company directly employs 18,300 people across Europe, and last year spent more than €7.8 billion with European companies that help build and support its products.
The new data centers in Ireland and Denmark will measure 166,000 square meters each, and are expected to open their doors in 2017.
The campus in Athenry will re-purpose the land previously used for growing and harvesting non-native trees, and provide an outdoor education space for local schools, as well as a walking trail for the community.
Meanwhile the Viborg facility, located next door to one of Denmark's largest electrical substations, will capture waste heat and feed it into the district heating system to help warm local homes.
Apple says the new data center designs achieve its lowest environmental impact yet. The company has also promised to work with local partners to develop additional renewable energy projects.
"We're excited to spur green industry growth in Ireland and Denmark and develop energy systems that take advantage of their strong wind resources," said Lisa Jackson, Apple's vice president of Environmental Initiatives.
"Our commitment to environmental responsibility is good for the planet, good for our business and good for the European economy."