Despite not having finished construction of its second data center in Prineville, Oregon, Apple has filed planning permission for a third facility on the same site.
The company also hopes to build a new logistics and distribution building, a power substation and a wastewater treatment plant - the use of which will be open to competitors on reasonable terms.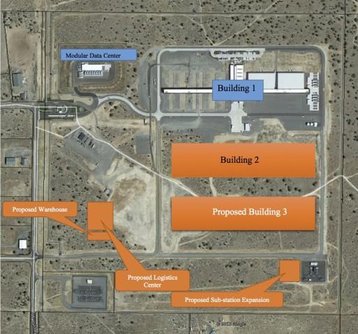 Prine real estate
Construction of a third Apple facility would bring the total number of data centers in the neighborhood to six, with Facebook also owning two facilities in the area with another under construction.
Apple currently has one operational 330,000 sq ft data center on campus, and another similarly sized facility under construction, both set on 154 acres of land the company owns. It also purchased 210 acres of undeveloped land for $3.6 million in September, which it may use for a solar array.
Plans for a third data center, which would also measure 330,000 sq ft, were spotted by the Bulletin, which noted that the company hopes to build an additional 70,000 sq ft logistics and distribution center and a power substation.
Senior planner Josh Smith told the publication that he did not expect a lengthy review process: "They generally move pretty quick once they submit."
With the city's existing data centers already identified as its largest consumers of water, Apple also plans to build a new multi-million dollar wastewater treatment plant that it says will save nearly five million gallons a year. 
The plant is expected to become operational in spring 2018, and Apple has said it is willing to let other data center firms use the infrastructure, as long as they pay to expand capacity and reimburse Apple for any costs.
With all of the extensive construction projects happening in Prineville, the city's living space has come under strain, with hotels and motels unable to meet demand.
Executive Inn Manager John Beach told KTVZ that the hotel currently has 35 construction workers on its wait list, and has to regularly turn people away.