Apple is set to considerably expand its data center estate in Nevada by building a second campus in Reno, just next door to the existing facilities at the Reno Technology Park.
According to documents submitted to the Washoe County government and seen by Reno Gazette-Journal, the company is planning a new data center shell, several smaller data center clusters and a support building.
The project has been codenamed 'Huckleberry'.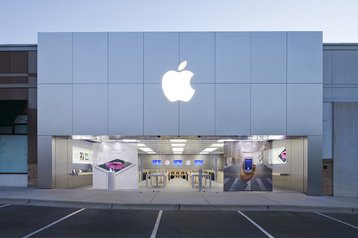 The long haul
Apple began construction of its first data center in Reno in 2012. The campus at the Reno Technology Park - originally codenamed 'Project Mills' – currently consists of 14 buildings and consumes an estimated 35MW.
The company has been expanding the site non-stop for three years, and is apparently reaching the limits of space and power capacity.
Project Huckleberry will follow the same design strategy as Project Mills – according to RGJ, even the layout of buildings in relation to each other looks the same, albeit rotated at 90 degrees.
Just like the rest of Apple's data centers, Huckleberry will be powered by 100 percent renewable energy obtained through a combination of power purchase agreements and on-site generation.
Trevor Lloyd, senior planner for Washoe County Planning and Development's Community Services, said that the company could have its plans approved by the end of the month.
Nevada has been very successful in attracting large data center developers, including Switch and its SuperNAP project in Reno - set to become the largest data center campus on the planet once complete. This is at least in part due to the generous tax breaks offered by the state - such subsidies totaled around $89 million for Project Mills.