Apple, renowned for the secrecy surrounding its data centers, has joined the Open Compute Project, the body set up by Facebook to share low-energy and high-efficiency hardware specifications for data centers.
Apple was the biggest surprise in the list of new members for the non-profit group, which is holding its Summit in San Jose this week. Other new members included Cisco and Juniper, proprietary network hardware vendors who stand to face a lot more competition as other vendors offer switches based on the Open Compute designs.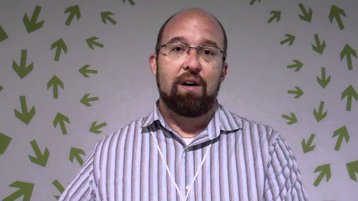 Increased influence
"I'm happy to say that the OCP community's influence has gained a lot of momentum in the past year, with new contributions and membership from companies like HP, Dell, Cisco, Apple and Microsoft," said Open Compute founder Frank Frankovsky in a blog following his keynote. "We have nearly 200 companies now participating in the project, and every day new technologies are being developed and contributed."
In Apple's case, it seems the benefits of using the efficient hardware coming out of Open Compute overcame the gadget-maker's traditional reluctance to share anything about its operations. 
Similar factors must have played for Juniper and Cisco, both of whom adopt open standards but have hitherto resisted actual commoditization of hardware. 
None of the three appear to have announced any immediate moves to contribute hardware or software, or to adopt Open Compute specifications in the products they sell or use. They were also joined by flash storage maker NetBRIC, Open Compute's first member from China, and end users including Bank of America and CapitalOne. 
As you might expect, Frankovsky showed efforts of Open Compute intiator Facebook, which teamed with Intel to produce the Yosemite server and Mono Lake server card, based on Intel's Xeon system on a chip (SoC), which uses a server card, Mono Lake. He also gave a shout-out to newcomer HP which has launched Open Compute based Cloudline servers, that are being built by FoxConn. 
More contributions
Some established Open Compute players have offered more technology into its shared pot. Data center networking specialist Mellanox is contributing wavelength specifications from the OpenOptics multi-source agreement (MSA) which will allow data to be streamed at terabits per second over a single fiber; it also announced Mellanox Multi-Host, a technology for improving data center network performance. 
Broadcom delivered its Open Network Switch Library (OpenNSL), a platform for hardware makers, software vendors and network operators to put applications on Broadcom's StrataSGS switches. It's also part of Facebook's FBOSS software for its Wedge switch. 
Cumulus Networks is contributing its "ACPI Platform Description" or APD to Open Compute. It's proposed as a new industry standard or networking hardware and operating system integration, based on ACPI  (advanced computing and power interface) an interface widely used in servers and PCs. Cumulus has extended it for use with bare metal switches.
Switch maker Accton has contributed the world's first open 100 Gigabit Ethernet (GbE) switch to the Project, along with a new 10GbE/40GbE switch. At the ame time, it gets the prize for making the first commercial product based on Facebooks Open Compute Wedge top-of-rack switch design - Accton's subsidiary Edge-Core has delivered the Wedge-16X top-of-rack switch.