Big data center investments by Apple have caused speculation that the company plans to move its cloud in-house, withdrawing $1 billion of regular business from Amazon Web Services (AWS).
Apple's capital expenditure in 2016 will be up 30 percent on 2015, and the company is building three new data centers, all due to open in the next two years. Analyst Brian Nowak of Morgan Stanley has said the company seems to be preparing to reduce its dependence on AWS, where it currently spends some $1 billion per year, perhaps even moving off the Amazon cloud entirely.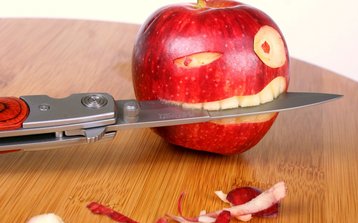 Moving away?
"We believe this build is a signal that Apple is increasingly likely to move away from AWS in the next 18 to 24 months," said Nowak, responding to a conference call on Apples' earnings last week. 
Apple is building a $2 billion data center and "command center" in Mesa, Arizona, as well as data centers in Denmark and Galway, Ireland, which Nowak believes adds up to 2.5 million sq ft (230,000 sq m) of new data center space for its iTunes and iCloud offerings.
Apple's data center costs last year amounted to $1 billion, which Nowak and his colleague Katy Huberty believe mostly went to Amazon for Apple services delivered from the AWS cloud. 
"If we assume data center costs remain 5 percent of services revenue and that 90 perent of Apple's data center costs are paid to AWS, we estimate Apple will spend $1.05bn on AWS in 2016 and $1.18bn in 2017."
This makes Apple one of AWS' top customers, the analysts say. While Amazon's figures can be opaque, they reckon that the iPhone maker is contributing nearly one-tenth of Amazon's AWS revenue. Apple's 2.5 million sq ft make it significant compared with AWS which is approaching seven million sq ft. 
The new data centers could enable Apple to move off AWS within two years, the analysts say, although they point out that AWS  could find plenty of new business to compensate, saying AWS's "ability to grow faster than we expect would also lessen the impact from a potential loss of Apple."