Apple's Mesa command center expansion is "well underway," sources told appleinsider, in the second phase of a 3 phase planned development in a former manufacturing plant.
Contractors are reportedly installing new equipment in the facility, and construction workers are building new roads and infrastructure to support the expansion. 
When life gives you apples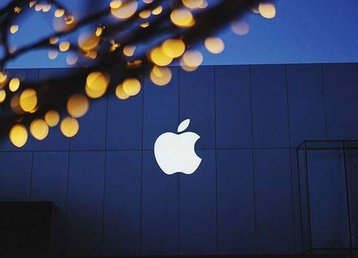 The company's massive global command center was once leased by GT Advanced Technologies, who manufactured sapphire screens for the iPhone6 under a $578m contract; but when it failed to meet production expectations and filed for bankruptcy, Apple bought the facility. 
Two years later, in 2015, Apple decided to invest $2bn over 10 years into making it a 1.3m sq ft data center powered by its own solar farm on site. 
Incidentally, this happened around the same time that the state of Arizona expanded a $5m sales tax credit over ten years for data center providers willing to invest over $1.25bn, extended to 20 if the facility meets green standards ; in addition to already generous incentives enacted in 2013.
Months later councillors approved a law which would also exempt data center providers from the Arizona's Transaction Privilege Tax and Use Tax. 
Branching out 
Earlier this year, Apple announced that alongside the overseeing of its network of data centers, it plans to make its own data center cabinets in the facility.
The details of the third phase of expansion have yet to be announced.