The US-based arm of the Amsterdam Internet Exchange (AMS-IX) has achieved Open-IX certification for its San Francisco Bay Area exchange.
The Open-IX Association awarded its OIX-1 certification to the AMS-IX Bay Area Internet exchange, making it the first operator to achieve the Open-IX certification in more than one US market.
Amsterdam calling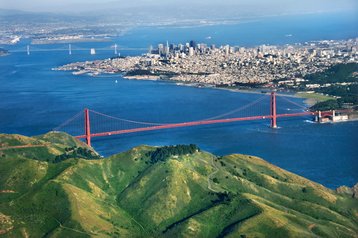 AMS-IX entered the Bay Area in September 2014, when the exchange established a point-of-presence (PoP) connection at Digital Realty's data center on Main Street in San Francisco.
In 2014, the European-based organization received OIX-1 certification for its New York/New Jersey area exchange. AMS-IX was the first internet exchange in the New York metro area to be Open-IX-certified for providing a neutral and disturbed Internet exchange service according to the industry association's standards.
"Achieving Open-IX certification affirms to our business customers that they are obtaining the fastest, most stable and cost-effective Internet peering services available on the market today," said Job Witteman, CEO of AMS-IX, in a released statement.
Open-IX is an industry association whose membership consists of data center, network connectivity and Internet exchange providers, as well as end-user companies. The non-profit began providing certifications to North American sites in early 2014, drawn from a set of standards that exchange operators and data centers must satisfy to get its endorsement.
Open-IX has certified three Internet exchanges and 22 data centers since it began offering this credential last year.
"We are pleased to welcome AMS-IX Bay Area to the Open-IX community," commented David Temkin, co-founder and chairman of the Open-IX Association.
"The designation is a milestone not only for AMS-IX but also Open-IX, marking the third OPEN-IX-certified Internet exchange in the US," he added. "This certification is a further step in the direction of reducing interconnection complexity and enhancing related efficiencies in North America."