American Tower Corporation's CFO Rod Smith has said the company is confident of finalizing a sale of its towers infrastructure in India soon.
Smith made the comments last week during the Goldman Sachs 2023 Communacopia + Technology Conference.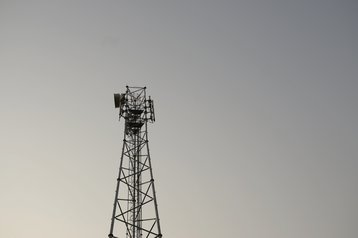 When asked about the company's potential exit from the Indian market, Smith confirmed he's confident that the business will soon find a buyer for a majority stake, per transcripts via Seeking Alpha.
"It's really pretty simple. I mean we are looking to sell a majority stake of that business, that could be anything north of 50 percent. It could go up to 100 percent. We're in sort of the late stages of the process. So we've been at it for a little while and we feel confident in terms of where we're headed for that."
His comments come off the back of reports that I Squared Capital is closing in on acquiring a majority stake in American Tower Corporation's (ATC) Indian business.
According to the Economic Times last month, the US private equity firm I Squared Capital entered into a 60-day exclusivity agreement with ATC, which could potentially see the firm snap up a stake of 51 percent in ATC's Indian unit.
The company has been looking to shift its Indian unit for some time, though ET has previously reported that ATC's valuation of its Indian tower business is some way off the potential buyers, with sources stating that the Boston-based company wants close to $4 billion.
Smith also noted that ATC has gained experience from being in the market.
"We've learned a lot in India. Some of the things that we've learned is that the outcomes that we expected didn't materialize. And there are reasons for that," said Smith.
"A couple of simple things. One is we saw rapid consolidation in the market. And we knew there would be consolidation that happened a little quicker than we had anticipated that ended up creating a churn on our numbers and it turned our growth rates negative."
He added that the way some of the competition has rolled out with RGO (Renewable Generation Obligation) building a 4G network largely by building their own assets, was not what the company expected when it initially entered the market back in 2007.
"The government kind of letting that happen was a little different. We learned a lesson there. RGO was basically giving away service or had it very priced very low, which created trouble for the other carriers, I think. And then the other thing is we ended up in India with the original contracts being a two percent escalator, not tied, not uncapped, and tied to inflation in the market."
ATC's tower unit in the country comprises more than 76,000 towers as of the end of 2022, although its biggest customer in the country is debt-stricken Vodafone Idea (Vi).
It's the third biggest tower infrastructure services provider in the country, behind Indus Towers and Brookfield-owned Summit Digitel which acquired Reliance Jio's telecom towers.
The tower company has more than 226,000 sites worldwide.