Two of the world's largest genomics sequencing centers have partnered with Alibaba Cloud to offer advanced gene analysis software as a service.
Chinese non-profit BGI and the Broad Institute – a joint project between MIT and Harvard – will collaborate to provide free access to the latest version of the Genome Analysis Tool Kit (GATK4) through the BGI Online platform.
"In our global effort to drive breakthroughs in human health, high quality data is paramount," said Eric Banks, senior director of data sciences and data engineering at the Broad Institute. "We want to help ensure that every researcher, scientist, and analyst has access to the best genomic analysis tools."
The partnership was announced at the Bio-IT World conference and expo in Boston.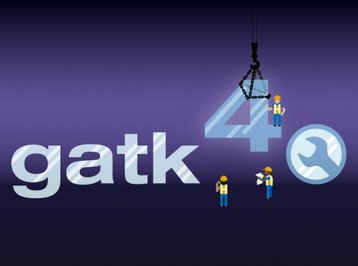 The cutting edge

BGI (formerly Beijing Genomics Institute) was established in 1999 to participate in the Human Genome Project as China's representative, and has since grown to become one of the largest laboratories of its kind. Among other achievements, it has sequenced the rice genome and decoded the SARS virus genome to create a virus detection kit. In 2008, BGI published the first human genome of a person from Asia.
The Broad Institute evolved from a decade of research collaborations among MIT and Harvard scientists, and is famous for developing the CRISPR genome-editing technology. It is also responsible for the Genome Analysis Toolkit (GATK), a software suite for variant discovery in high-throughput sequencing data.
This week, the Broad Institute announced that it would open source the upcoming version of the suite, GATK4 – developed in partnership with Intel - in order to benefit the wider biomedical community.
Now, BGI has followed up on that announcement with the news that GATK4 will be available as a free service, based on Alibaba's public cloud and managed by BGI.
"We are processing millions of samples each year through BGISEQ-500 sequencers. By providing the cloud-based solution, we can greatly expand access and accelerate both scientific research and clinical applications with cutting-edge genomics technology," said Xin Jin, deputy director of Research and Development Center at BGI and director of the BGI Online platform.
"BGI Online offering the newest version of GATK, including optimizations developed through Intel's collaboration with the Broad Institute, means two of the world's top genomics centers will use common open source tools," added Jason Waxman, corporate vice president of the Intel Data Center Solutions Group. "This is a big step toward making state-of-the-art genomic data analysis available worldwide."