Network solutions firm Amdocs has signed a six-year contract with Brazilian telco Winity Telecom to support the operator with its 4G and 5G rollout across remote areas of the country.
Winity is a newcomer to the Brazilian market, led by alternative asset management firm Patria Investment Group.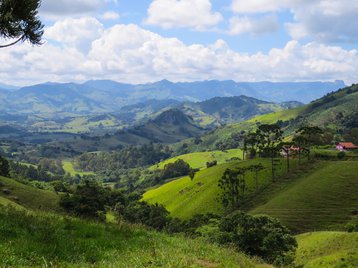 The project's first phase will see Amdocs supporting Winity's rollout of 4G connectivity to more than 600 small municipalities and 35,000km of highways.
No date has been set for the rollout of the MNOs 5G service, although Winity won a national 2×10MHz 700MHz license in Brazil's 5G spectrum auction in November of last year. Winity spent BRL 1.4 billion ($271.9 million) at the auction.
"With 5G technology gaining more traction in Brazil and 4G's continued benefits to connect our communities, our goal is to build state-of-the-art infrastructure to bring more opportunities for all," said Winity Telecom CTIO Estevam Araujo.
A host of other Brazilian operators have launched commercial 5G services in the country, including Claro, TIM, Vivo, and Algar.
Patria also owns a majority stake in Brazilian data center firm OData, though is reportedly looking to sell the unit.