Stock in Advanced Micro Devices fell more than 20 percent in intraday trading - the biggest drop since January 2005 - after the company's profits missed Wall Street expectations.
Over the past year, shares in the company skyrocketed on the promise of the new Zen microarchitecture, which hit the consumer market last month as Ryzen and is set to come out for servers as Naples. But with profits remaining elusive, and dominant rival Intel expected to counterattack, shareholders have become increasingly wary of AMD's prospects.
A bet on Zen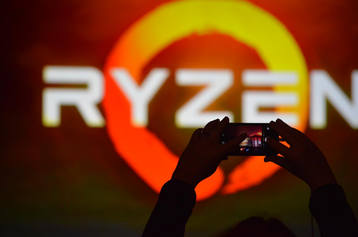 AMD made a $73 million net loss in the first quarter of the year, an improvement over the loss of $109 million the year before. Sales rose 18 percent, but both figures failed to soothe investor concerns.
"While the company appears to be making progress with its new Ryzen product, first-quarter results clearly fell short of high expectations the stock was reflecting," Srini Pajjuri, an analyst at Macquarie Capital, told Bloomberg.
"The window of opportunity may be closing as Intel is expected to ship its own new products in the coming months."
In those coming months, AMD is expected to attempt a comeback to the data center. After having long ceded the server market to Intel, the company's Naples chips are set for launch some time in the second quarter.
"When I look across the data center, the one constant I see is change. And I think that, from our point of view, that provides a tremendous opportunity for us," Forrest Norrod, SVP and GM of the Enterprise, Embedded and Semi-Custom Business Group, told DCD earlier this year.
At the time, Norrod was bullish about the company's products and its chances in the market, with AMD's share price having risen nearly 300 percent in a single year.
Yesterday, however, saw Macquarie lower the company's stock from "neutral" to "underperform" and cut its price target from $14 to $10, noting that Intel will soon release a new generation of CPUs for the PC and server markets.