AMD is selling off the remaining chip manufacturing assets in Malaysia and China, in order to patch the holes in its balance sheets.
The company has announced a joint venture with Nantong Fujitsu Microelectronics (NFME), which will take over two of its factories and 1,700 staff.
Under the terms of the deal, AMD will receive $371 million from NFME in exchange for a 15 percent stake in the new entity.
The factories will continue offering semiconductor assembly and testing services, while AMD will be free to focus on chip design.
"AMD has world-class advanced assembly and testing facilities and a rich history of high-volume production. AMD's technology and expertise is very complementary to our current capabilities," said Shi Lei, the general manager of NFME.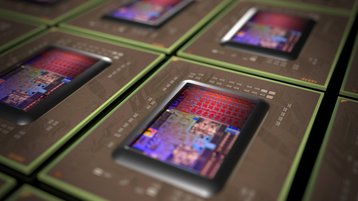 Asset monetization
AMD became fabless following the sale of its semiconductor manufacturing business to Global Foundries in 2009. However, the company kept some of the assembly and test facilities which turn silicon wafers into actual processors. Divesting these assets is yet another step on the way to a business fully focused on chip design.
The deal involves assembly, test, mark, and pack (ATMP) facilities in Penang, Malaysia and Suzhou, China – ten assembly lines in total. From 2016, they will be managed by a new company, 85 percent of which will be owned by NFME.
NFME was established in 1994 and is currently the third largest integrated circuit assembly and testing company in China. It offers services to more than half of the top 10 semiconductor manufacturers in the world, including ST Microelectronics, Toshiba and Texas Instruments.
Upon close, the new business will leverage the capabilities of five facilities and approximately 5,800 employees to offer ATMP services to a broad range of customers including AMD, which will be guaranteed access to its services for the next five years.
According to Gartner Research, the semiconductor assembly and test market is expected to develop at a combined annual growth rate of 4.6 percent between 2014 and 2019.
As a result of the deal, AMD will receive a much-needed cash infusion and reduce its capital expenditure.
"NFME is an ideal partner with the vision and business plan to successfully lead the joint venture upon the close of the transaction," said Devinder Kumar, SVP, CFO and treasurer at AMD.
"We continue to sharpen the focus of our ongoing investments on designing differentiated, high performance technologies and products that can drive long term profitable growth. The formation of this JV further strengthens our balance sheet with significant asset monetization."
There are no planned layoffs at AMD's Penang or Suzhou facilities in conjunction with the creation of the joint venture.