AMD has announced a new CPU targeted at hyperscale data center users.
The Epyc 97X4 processor line uses the new Zen 4c architecture, a 'cloud-native' version of Zen 4 that optimizes for both power efficiency and performance rather than just performance.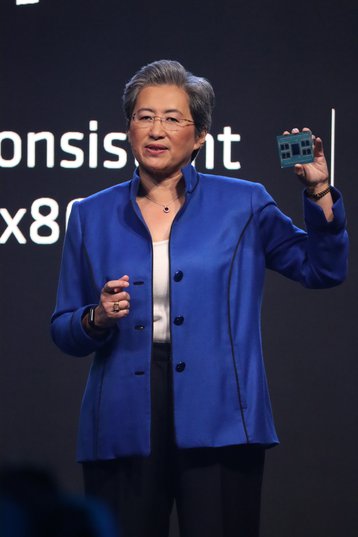 Previously codenamed Bergamo, the CPU features up to 128 Zen 4c cores per socket and is fabricated on TSMC's 4nm process node.
"The result [of Zen 4c] is a design that has 35 percent smaller area, and twice as many cores," CEO Dr Lisa Su said.
"Bergamo is significantly better than the competition in compute density, and energy efficiency. What we see is more than double the number of containers per server and two times the energy efficiency in Java workloads."
AMD is now shipping the new CPU to hyperscale customers 'at scale.'
One of those customers is Meta, with the social media company's VP of infrastructure Alexis Bjorlin saying that the company planned to use the CPUs and open source its Bergamo server designs to the Open Compute Project.
"We are incredibly excited to be preparing to deploy Bergamo as our next generation high volume general compute platform," Bjorlin said. "We're seeing significant performance improvements with Bergamo over [AMD] Milan on the order of two and a half times."