The VP of Infrastructure at Amazon Web Services, responsible for building and maintaining the world's largest cloud company's data centers, has found a new job.
Jerry Hunter has joined Snap, owner of Snapchat, as VP of engineering, reporting to Snap engineering chief Tim Sehn.
Will they still use Google?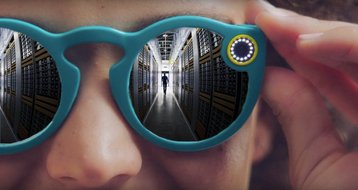 The news was first reported by The Information, and then confirmed by Snap to Business Insider.
Hunter worked at AWS since 2007, and before that was the VP of IT for Sun Microsystems.
What is unclear is exactly what Hunter will be doing at Snap, which does not run its own data centers - at least not yet.
Instead, Snap has been an oft-touted customer of Google Cloud Platform since 2014, with the social messaging service regularly used in marketing presentations by Google to sell its products.
Fortunes for Snap, which recently rebranded itself as a 'camera company', seem to be on the up.
Snapchat, its image-oriented messaging service, has 150 million daily active users, and is forecast to reach nearly $1bn in global advertising sales in 2017, up from an estimated $366.7 million this year, according to an eMarketer report.
The firm recently launched a feature called Memories, which allows users to store photos and videos, upping Snap's cloud storage needs.
It has also branched out into consumer hardware - 10 second video-capturing 'Spectacles' that cost $129.99 are thought to be just the first example of a push towards physical products.
The Wall Street Journal reports that Snap is planning to go public next year, with the IPO potentially valuing the company at $25 billion, or more.