Amazon Web Services has launched Mac instances for its Amazon Elastic Compute Cloud built out of Mac mini computers.
The instance is aimed at developers who want to use Apple tools such as Xcode and Swift, and frameworks like Core ML and Metal, to built apps for Apple devices. MacStadium, the leading provider of Mac hosting, welcomed the arrival of a huge competitor, arguing that it legitimized the concept and amounted to a "love letter" from AWS.
But Apple still has some restrictions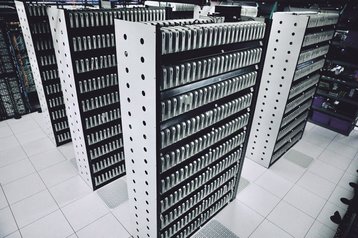 "Our customers tell us they would love to have their Apple build environment integrated with AWS services," said David Brown, VP of EC2, at AWS. "With EC2 Mac instances, developers can now provision and access on-demand macOS compute environments in AWS for the first time ever, so they can focus on creating groundbreaking apps for Apple's industry-leading platforms, rather than procuring and managing the underlying infrastructure."
Amazon is using Apple's Intel-powered Mac mini computers, rather than its newest Arm system. Each Mac mini comes with Intel's 8th Gen Core i7 processor and 32GB of RAM, running either macOS Mojave or Catalina, with Big Sur on the way.
The systems are available from today at AWS's cloud regions in US East (N. Virginia), US East (Ohio), US West (Oregon), Europe (Ireland), and Asia Pacific (Singapore).
The cloud provider plans to support the Arm-based M1-powered Macs next year, along with expanding to more cloud regions.
"Apple's thriving community of more than 28 million developers continues to create groundbreaking app experiences that delight customers around the world," Bob Borchers, VP of worldwide product marketing at Apple, said.
"With the launch of EC2 Mac instances, we're thrilled to make development for Apple's platforms accessible in new ways, and combine the performance and reliability of our world-class hardware with the scalability of AWS."
In November, Apple updated its macOS software license to officially allow for companies to buy Mac systems and lease them "for permitted developer services." However, in classic Apple fashion, there are significant restrictions - with a lease period must be "for a minimum period of twenty-four (24) consecutive hours," and the fact that hardware can only be leased to one company at a time.
The license update was welcomed by MacStadium, with VP Brian Stucki calling it a "love letter" to the company that previously operated in a gray area. Up until now, MacStadium has been the largest provider of Mac hosting and cloud services, but could at any time have been cut off by Apple.
When we profiled the company last year, it operated across five data centers, offering Macs built into custom rack designs - but was increasingly pushing into offering services on top of the hardware.
"Our customers don't just want a Mac in a rack, they want a Mac in a cloud," chief revenue officer Shawn Lankton told us at the time.
Now, the world's largest cloud provider is coming for those customers - with the licensing update "love letter" apparently targeted at them. "Obviously, Amazon is a massive fish to enter the sea," Stucki said on Twitter.
"Another part of me is very proud to see the Mac mini rise to this level... I'll hope for a 'rising tide raises all boats' even with the new cruise liner parked in the harbor."