The three largest hyperscalers posted strong last quarter results as their cloud services continue to grow rapidly.
But Synergy research found that other cloud providers managed to grow by 27 percent.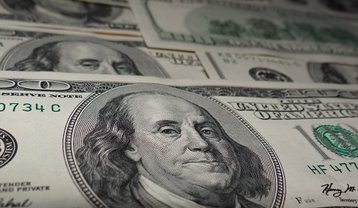 The largest cloud provider in the world, Amazon Web Services, saw revenues grow by 39 percent over last year to $16.1 billion. That beat analyst estimates, even as wider Amazon results missed expectations.
AWS generated $4.88 billion in operating income for Amazon, up 38 percent.
"On AWS, the acceleration, I would again — I would say that what we're seeing is, again a lot of customers accelerated their journey to the cloud based on the pandemic," Amazon chief financial officer Brian Olsavsky said in an earnings call.
However, some sectors like travel, still had reduced spending due to the ongoing Covid-19 pandemic.
Rival Microsoft also posted strong results. Microsoft's Intelligent Cloud segment — which includes Azure, enterprise services, GitHub, SQL Server, System Center, Visual Studio and Windows Server — brought in $16.96 billion in revenue, up 31 percent year over year.
More specifically, revenue of Azure and other cloud services increased 50 percent. It does not disclose specific revenue numbers.
The success of its cloud division, as well as other Microsoft business segments, pushed Microsoft shares two percent higher - making it the world's most valuable public company.
Third place cloud company Google said that revenue at its cloud division grew 45 percent to $4.99 billion, while its operating loss dropped to $644 million from $1.21 billion a year ago.
"More than any other top cloud provider, Google Cloud has unique capabilities to meet the needs of enterprises, digital natives and SMBs around the world," Google CEO Sundar Pichai said.
"Customers see value in our open, scalable infrastructure that enables them to run workloads anywhere - on our cloud, at the Edge, or in their data centers."
According to Synergy Research Group, AWS currently holds a 33 percent share of the cloud infrastructure services market. It is followed by Azure at 20 percent, and Google at 10 percent.
Those three companies are all increasing their share of the market, but with the sector as a whole growing, there is still space for other providers, Synergy found.
The next ten largest cloud providers achieved 28 percent year-on-year revenue growth, while the long tail of medium-to-small cloud providers grew by 25 percent.
Synergy estimates that quarterly cloud infrastructure service revenues (including IaaS, PaaS and hosted private cloud services) were $45.4 billion, with trailing twelve-month revenues reaching $164 billion.
"Given their scale, ever-expanding worldwide presence and impressive revenue growth rates, it is understandable that Amazon, Microsoft and Google grab the most attention for their cloud activities," John Dinsdale, chief analyst at Synergy Research Group, said.
"However, that makes it easy to overlook the fact that other cloud providers generated $17 billion in the quarter, a figure which grew by 27 percent from last year.
"By any standards a $17 billion market growing at such a rate is an attractive proposition for many service providers and their suppliers. Clearly there are challenges with the big three companies lurking in the background, so the name of the game is not competing with them head on. Providing companies are smart about targeting the right applications and customer groups, cloud can provide a broad and exciting range of growth opportunities for them."