Amazon has acquired a site in Dublin to build another Irish data center for its Amazon Web Services (AWS) cloud operation. 
The new site, a former warehouse for the Barretts warehousing and distribution company, is projected to become Amazon's fourth data center in Tallaght, a Dublin suburb where Amazon is already building on the site of the former Jacobs Cream Crackers biscuit factory. Amazon has invested more than €1 billion in Ireland, according to the Irish Independent.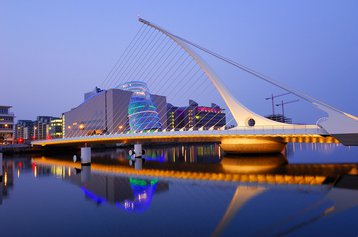 Irish plans  
Amazon bought the site late in 2016, and has already begun the process of building a data center, starting with applying for permission to demolish the existing warehouse building.
Amazon started out in Tallaght with a 22,300 sq m data center built on the site of a former Tesco distribution center. In 2016, it applied to build on the former Jacobs biscuit site, which it had bought in 2014. That application has been approved, paving the way for a 22,000 sq m data center there employing up to 50 people. Also in Tallaght, it converted the Shinko Microelectronics factory into a data center. 
Amazon has plenty of other data centers in Ireland, either in operation, or at various stages of construction. A large facility is being built in Blanchardstown, also near Dublin, where the company already has two data centers, and there is another project being constructed at the Clonshaugh business park near Dublin Airport.