Update: Amazon has come the UK, full details here.
Amazon Web Services (AWS) has announced its first data center in Britain, due to be operational by early in 2017. The announcement follows news of a South Korea region also announced this week. 
News of the data center, which will be the cloud giant's third in Europe, emerged late on Friday (UK time) in a blog post by Amazon CTO Werner Vogels, which gave no hard details about the data center, except to say that the UK would get its own AWS "region" when the data center comes on line by the end of 2016 or early 2017.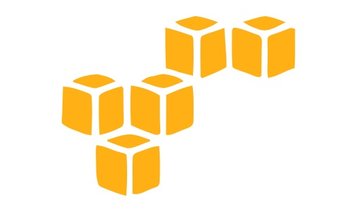 Spreading in Europe
The new data center will be Amazon's third in the EU, with the others being in Dublin, which opened in 2007, and Frankfurt, which opened in 2014.
It is part of the expansion that Amazon is doing to meet the current and future needs of users and applications that require as little latency as possible, and follows swiftly on the heels of the South Korea announcement, made by Amazon's Jeff Barr on the AWS official blog 
With so many on demand services and the delivery of services to IoT devices in the future, location is everything. Proximity to the user base can be the determining factor in the success of any venture that uses these types of services. It also addresses the significant backhaul and connectivity costs to Amazon when services have to be delivered from a distant, in terms of network topology, data center.
Placing the data center in the UK also addresses some user issues related to privacy in light of the decision by the European High Court to strike down the Safe Harbor rules which had previously held sway. Amazon's position has been that users decide where data resides; an additional EU data center will improve performance and availability of users in those facilities and allow AWS users to deploy region redundant data and applications more easily completely within the EU.
The new location should also make high profile British companies that deliver on-demand content much more secure in the knowledge of where their data resides. Amazon identifies companies such as the BBC, Channel 4, ITV, News UK, The FT, Trinity Mirror, and The Guardian as current AWS users.
While this is only the third data center Amazon has opened in the EU the company already has a total of 16 AWS Edge facilities in the EU which offer users limited Amazon services, including CloudFront, Route 53, and the AWS WAF web firewall service.
The AWS Edge facilities include three in London. Other Amazon Edge locations include three in Frankfurt, Germany; two each in Paris, France; and one each in Amsterdam, the Netherlands; Dublin, Ireland; Madrid, Spain;  Marseille, France; Milan, Italy Stockholm, Sweden; and Warsaw, Poland.