Google's parent company Alphabet has reported its second quarterly results, with the group seeing revenue increase 21 percent year-on-year to $26 billion.
Google's own revenue also grew 21 percent to $25.8 billion, while its 'Other' businesses, including cloud services and Google Play app store, grew 42 percent year-on-year to $3.1 billion.
Google doesn't like sharing its data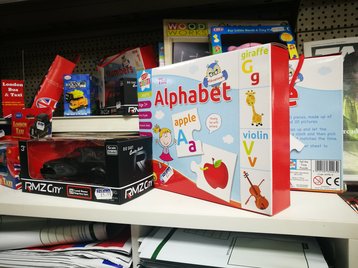 With Google Cloud figures mixed in the Other section, it is hard to get precise stats on the performance of this division. However, in an earnings call, Google CEO Sundar Pichai said that the company scored three times as many large deals for its cloud service this quarter than last year.
Large deals were defined as those greater than $500,000, applied to both Google Cloud Platform and Google's G Suite productivity tools.
Alphabet CFO Ruth Porat added (transcribed by SeekingAlpha): "It's obviously not a financial forecast but it does display the traction we are having with cloud in the market and GCP remains one of the fastest growing businesses across Alphabet, G-suite continues to have strong growth.
"So, we are really pleased with what that means for both the longer term trends in the profitability. We do believe that from – the many years of investment we have already made and things like technical infrastructure and security which operate with tremendous efficiency that provides us with a benefit, but near term we are investing meaningfully in sales and engineering service support – continuing to expand out regions to make sure that we are delivering the best experience for our enterprise customers and that's what we are really focused on."
Later, Porat added: "In terms of product areas the most sizable headcount additions were once again made in Cloud for both technical and sales roles consistent with the priority we place on this business."
And speaking on data centers generally, she said: "Accrued CapEx for the quarter was $2.8 billion, reflecting investments in production equipment, facilities, and data center construction."
Elsewhere in the Googleplex
Alphabet now has 75,606 employees, up about 9,000 from last year.
Its Other Bets division, which includes the Waymo self-driving car business, Verily's healthcare products and Loon Internet balloons, saw revenues grow 34 percent to $248 million, and operating losses decline 10 percent to $772 million.
But Google had one other large loss to contend with - the European Union's €2.42 billion ($2.74 billion) fine. The European Commission said Google abused its dominance in web search to give "illegal advantage" to its own shopping service in search results, something the company has denied.
Ruth Porat said that Google was "reviewing [its] options," and analysts expect the decision to be appealed.
Besides the one-off fee, the company may be forced to make adjustments to its business model, which could impact profits for decades to come. The EC is also preparing further cases against Google related to Android.
Meanwhile, there's more good news for Google's CEO Sundar Pichai: this week, the executive was promoted to Alphabet's board as its 13th member. He joins Google Cloud head Diane Greene.