Google's parent Alphabet beat analyst expectations with a significant revenue and profit increase fueled primarily by mobile ad sales.
The division which contains Google Cloud Platform saw rapid growth, although it is unclear how exactly Google Cloud performed.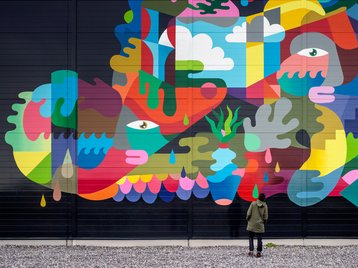 Still an ad company
Alphabet's quarterly profit rose 24 percent to $4.88 billion, with revenue up 21.3 percent in the  April-to-June period to $21.5 billion. Revenue was above analyst expectations of $20.76 billion.
"The strength of the quarter is about mobile," Google CEO Sundar Pichai said in an investor call. "Our investment in mobile now underlines everything that we do today, from search and YouTube to Android and advertising."
Mobile, which many saw as a threat to Google's bottom line due to smaller screens and lower ad prices, seems to have finally been cracked by the company. Google said that it has added new advertising formats for mobile, and better data on the effectiveness of ads by, among other things, tracking user locations to see if they have visited a physical store after seeing an ad for it on their phone.
"Through investment in AI, we are investing in our future," Pichai said, highlighting improvements in search where "RankBrain can already guess which results users will favor with about 80 percent accuracy."
He continued: "As I've said, machine learning has been a major focus and a key differentiator for Google, and that's true for our Google Cloud customers as well. This quarter, we introduced Tensor Processing Units, or TPUs, which can deliver an order of magnitude better optimized performance per watt for machine learning projects.
"Google DeepMind's AlphaGo was powered by TPUs, enabling it to process faster and look farther ahead between moves. We are now passing this benefit on to our enterprise customers to supercharge their machine learning applications."
But how well exactly Cloud is performing is unknown, with revenue lumped under the 'Google other revenues' segment. In addition to cloud, it includes Google Apps for business, Google Play and hardware such as the Chromecast.
The Other Revenues segment brought in $2.2 billion, up 33 percent over this time last year. Pichai said that a lot of that revenue came from cloud and apps.
He added: "Many tremendous digital experiences are being built in the cloud today, and businesses are working to take advantage of the cloud as part of their digital transformation. We've been integrating our cloud and apps products to create more unified solutions for companies large and small, and these efforts are paying off.
"We have strong momentum with businesses like Symphony, a secular communication and workflow platform, who recently announced that its cloud computing business is available on the Google Cloud Platform [GCP]. We provide the high reliability and performance needed by Symphony's customers in the financial services industry."
Former Morgan Stanley exec and Google CFO Ruth Porat also revealed that a large reason for Google's increase in expenditure was down to Cloud hires: "Headcount at the end of the quarter was 66,575, up 2,460 from last quarter. The vast majority of new hires continue to be engineers and product managers to support growth in priority areas such as cloud and apps."
As for Alphabet's 'Other Bets' - which includes Nest (IoT), R&D lab X (self-driving cars, delivery drones, internet balloons and drones, wind power generating kites), Firebase (cloud services provider and backend as a service), Calico (R&D biotech), Verily Life Sciences (Life science division),GV (venture capital investment arm), Google Capital (larger, growth stage investments), Google Fiber (fiber-to-the-premises ISP), Jigsaw (Policy change and tech incubator), Sidewalk Labs (smart cities) - saw revenue rise from $74 million last year to $185 million. However, losses increased from $660 million to $859 million.
The news comes on the back of both Facebook and Amazon beating Wall Street estimates, with Amazon in particular doing it off the back of significant cloud growth.