The world's first on-demand, integrated networking and data center service will allow customers to better scale their infrastructure, according to a joint statement announcing a partnership between Aligned Data Centers and converged network specialist Plexxi.
Aligned has agreed a deal to offer its customers a package that combines adaptable rack space composed of 'pods', power, cooling and a software-defined networking solution. Plexxi's software enables users to direct traffic around a network in response to demand, and avoid overprovisioning bandwidth.
Under the terms of the partnership, Aligned's data center management tool, used to allocate power and cooling to its customers, will be combined with Plexxi's software. It will still be necessary to purchase Plexxi's hardware switches to receive this functionality.
Data center as a utility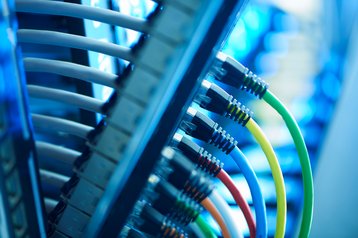 Aligned opened its first data center in November 2015, a 300,000 sq ft site in Plano, Texas. It has since revealed plans to open a 550,000 sq ft facility in Phoenix, Arizona.
The company claims to be the first data center provider to operate a 'pay-for-use' model for colocation. The consumption-based pricing allows clients to optimize capacity because it means they do not have to predict future IT needs, Aligned said.
Uncertainty about requirements means clients either create a barrier against their own growth or underutilize capacity they have paid for.
Aligned Data Centers' plug-and-play pods, available to cloud providers and enterprise companies, can scale IT resource requirements from a single rack to thousands, without having to predefine rack space and network capacity. Aligned claims its pods can accommodate up to 10 times the power density of traditional data centers.
"Never done before"
"Aligned Data Centers re-invented traditional data center architecture," said Plexxi chief executive Rich Napolitano. "They've built the world's first true application-defined data center from top to bottom, including power, space and cooling that adjusts based on customer application requirements and densities."
Jakob Carnemark, Aligned Energy's chief executive, added: "Cloud players need data center infrastructure that is as agile and frictionless as provisioning servers, storage and software.
"Our partnership solves this by allowing customers to provision infrastructure capacity to align with application needs, significantly reducing stranded capacity and improving speed."