Chinese e-commerce goliath Alibaba has opened two data centers in Hebei Province, the first facilities it has designed and built without any help from local telecom operators.
The data centers are located in Zhangbei County in Zhangjiakou and are expected to serve Alibaba customers in northern China.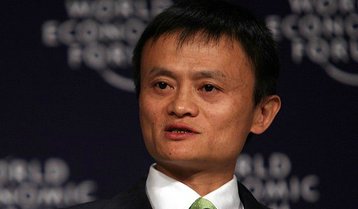 Preparing for the biggest shopping day of the year
"The two centers in Zhangbei are the first centers we have exclusively designed and built to support our business," Jeff Zhang, CTO of Alibaba Group, told China Daily.
"Alibaba has become one of the world's leading big data companies. We are fully committed to building our platform, at the heart of which are efficient data centers that are highly available and robust, of large enough scale to match our growth and make use of a reproducible IT infrastructure,"
The facilities will see their first big test on November 11, the biggest annual online shopping event in China after Alibaba successfully turned 'Singles Day,' a day celebrating being single, into a time for buying products. On last year's 'Singles Day', Alibaba brought in 91.2bn yuan (at the time $14.3bn).
Alibaba's move comes as it faces stiff competition in the North, with rival JD.com having secured significant market share.
The data centers will also provide cloud computing and big data services to small and medium-sized companies under cloud subsidiary Aliyun.
The company not only has plans to dominate the Chinese cloud market, opening numerous data centers there, but it also hopes to become a major global player. Aliyun has launched in Dubai, expanded in Singapore, looked at Ireland, and may come to India soon.