Chinese e-commerce giant Alibaba is developing immersion cooling technology for data centers, which it hopes to eventually contribute to the Open Compute Project (OCP).
Immersion cooling systems sink server components in dielectric coolant, with a secondary water circuit typically responsible for removing heat from hardware. This approach promises to improve cooling efficiency and reduce power consumption, but is yet to find mainstream popularity.
Alibaba officially joined the OCP last week.
Immersive experience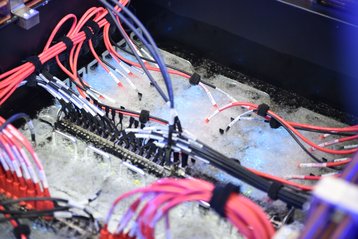 Alibaba is China's largest online retailer – its position can be compared to the dominance of Amazon in the US and Europe. Just like Amazon, the company has branched out into cloud computing, building hyperscale data centers along the way.
In recent years, Alibaba has been getting increasingly concerned about the environmental impact of its infrastructure, hoping to reduce energy consumption of its facilities by adopting new approaches to cooling.
In 2015, Alibaba Cloud (also known as Aliyun) built the first data center in China to use water-cooling technology at scale. By drawing water from the Qiandao Lake near Hangzhou in Zhejiang Province, the company managed to cut its cooling bill by 80 percent, creating one of the most energy-efficient data centers in the world.
According to Alibaba, immersion cooling could reduce overall data center operation costs by as much as 20 percent. It is also easier to deploy than mechanical air cooling, since it doesn't require additional equipment like air handling units, exhaust fans, dehumidifiers, chillers and CRACs, and there's no need for raised floors.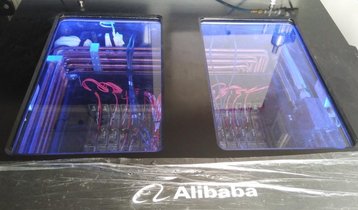 The company says its take on immersion cooling has entered the production phase and will be ready for deployment in the immediate future. Initially, it will be used in data centers powering Alibaba Cloud, before being made available more widely across the company's infrastructure portfolio.
As a newly-minted member of OCP, Alibaba plans to share its designs with the open hardware community.
"We look forward to collaborating with OCP and its members around the world to drive the development and adoption of further technological breakthroughs intended to deliver an even greater impact for the industry, and we already have plans to contribute our innovations to OCP," said Shanyuan Gao, chief architect of Alibaba Infrastructure Services.