Alibaba Cloud is expanding its services to India, with its first local data center set to come online in Mumbai in January. 
The Alibaba Group's cloud subsidiary will offer a range of products to its Indian customers, including largescale computing, storage resources, and Big Data processing capabilities, as well as elastic computing, database, storage and content delivery, networking, analytics and big data, containers, middleware, and security. 
Targetting SMEs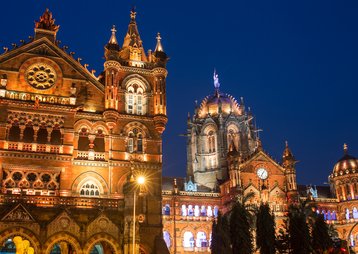 The company states that the facility will serve the growing number of small and medium businesses in the area, increasingly dependent on the availability of local cloud services. 
Additionally, Alibaba Cloud will deploy a team of consultants to assist customers in their transition away from owned infrastructure and traditional data center services to the cloud. 
The latest facility will be the company's 33rd availability zone worldwide, having recently launched in Malaysia, leasing GDS' third data center in Beijing, and with plans to expand operations in the UAE (reportedly), Europe, and Indonesia. 
Alibaba Group's senior VP and the president of Alibaba Cloud, Simon Hu, said: "We are excited to be officially opening our new Mumbai, India data center in early 2018, enabling us to work closely with more Indian enterprises."
"These local enterprises are innovative and operating in growth sectors, and we look forward to empowering them through our cloud computing and data technologies. As we build out the Alibaba Cloud network globally, India is another important piece that is now firmly in place. This continues our commitment to India, helping it to develop trade opportunities with other markets in the region and beyond."