The cloud computing arm of Alibaba Group has established a second availability zone in Singapore, which it says will provide higher capacity to meet enterprise users' demands for high availability cloud services and disaster recovery.
Alibaba Cloud set up an international headquarters in Singapore last year, and also established a local data center – its second overseas facility at the time, to provide enhanced cloud and big data services across Southeast Asia.
Alibaba Cloud currently operates overseas data centers in the United States, Singapore and Hong Kong, and is planning to establish additional sites in regions including Japan, Europe, the Middle East and Australia.
In the same announcement, Alibaba Cloud also revealed that it has achieved two new certifications, the Singapore Multi-Tier Cloud Security (MTCS) standard Level 3, and the Payment Card Industry Data Security Standard (PCI-DSS).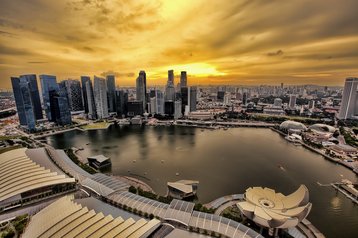 Keeping up with the Joneses
The Multi-Tier Cloud Security (MTCS) Standard for Singapore was developed by the country's Information Technology Standards Committee (ITSC) and published in November 2013. It was established with the objective of helping businesses better differentiate cloud service providers (CSPs) by certifying their security, with Tier 3 being the highest of three available levels.
Specifically, a low-risk, non-business critical website could rely on a Tier 1 certified cloud CSP, while organizations that run business critical data and systems might require a Tier 2. Tier 3 is the most secure and is designed for regulated organizations with specific requirements.
Alibaba Cloud's MTCS Tier 3 certificate will help bolster its case as a mainstream cloud provider; competing businesses such as Amazon Web Services (AWS) and Microsoft Azure have already achieved Tier 3 as of 2014 and 2015 respectively.
"The expansion of our Singapore data center enables us to meet the rapidly growing demand for cloud computing resources in Southeast Asia," said Sicheng Yu, vice president of Alibaba Group and general manager of Alibaba Cloud International.
"This expansion also demonstrates our ongoing commitment to providing one-stop global cloud and big data services to both Chinese and international enterprises," he added.