AMD has agreed a partnership with Alibaba, aiming to promote the use of Radeon Pro GPU technology in Alibaba Cloud's global data centers. 
AliCloud, also known as AliYun, will use AMD tech to expand its cloud computing offering, the company announced at the Alibaba Computing Conference.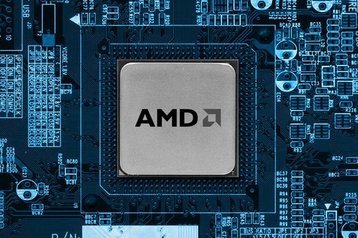 AliYun gets some game
"The partnership between AMD and Alibaba Cloud will bring both of our customers more diversified, cloud-based graphic processing solutions," Simon Hu, president of Alibaba Cloud said.
"It is our vision to work together with leading technology firms like AMD to empower businesses in every industry with cutting-edge technologies and computing capabilities."
AMD president and CEO, Dr Lisa Su, added: "The collaboration between AMD and Alibaba Cloud leverages the world-class technology and software engineering capabilities of both companies to meet the growing demand for standards-based GPU computing solutions capable of enabling more immersive and intuitive cloud services.
"Working closely with industry leaders like Alibaba Cloud helps ensure the investments AMD is making in our high-performance graphics and computing data center products continue to align with the needs of the broader cloud market."
AMD shares have risen 126 percent this year, and rose 5 percent in pre-market trading today on the news. AliYun previously used Nvidia Tesla K40 chips.
GPUs - which owe everything to video games - are increasingly important to cloud data centers as machine learning and deep learning become more popular.
Earlier this month, Amazon announced a major refresh to the GPUs in its data centers, with Nvidia GK210 coming to its US East (Northern Virginia), US West (Oregon), and Europe (Ireland) regions.